Built in fridge freezer measurement guide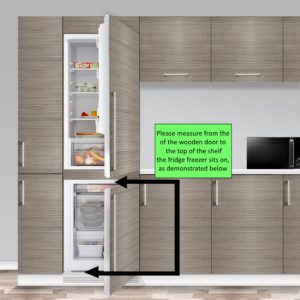 Check List of Information:
Fridge Freezer Type?
50/50
60/40
70/30
Frost Free?
Yes/No
Door Fittings?
Sliders/Fixed Door (See below for details)
Current Make?
Overall Heigt of Appliance?
Overall width of appliance?
door hinges of appliance?
Left/right

Please email us a photo of your fridge freezer with the doors open along with your name and full address and all of the above information that is required.
We hope that you find our Measurement guide helpful!